Hot Sale 100iu Botox′s Injection for Thin Face Wrinkle Remove
PRODUCT NAME:

100iu Botox′s Injection Botulinum Toxin for Thin Face Wrinkle Remove

STRENGTH:

100 IU

PACKING :

single item

STORAGE:

The unopened botox vila should be stored in a freezer (below -5ºC) or refrigerator
(2-8ºC)

SHELF LIFE:

36 months

BRAND OEM/ODM SERVICE IS AVAILABLE.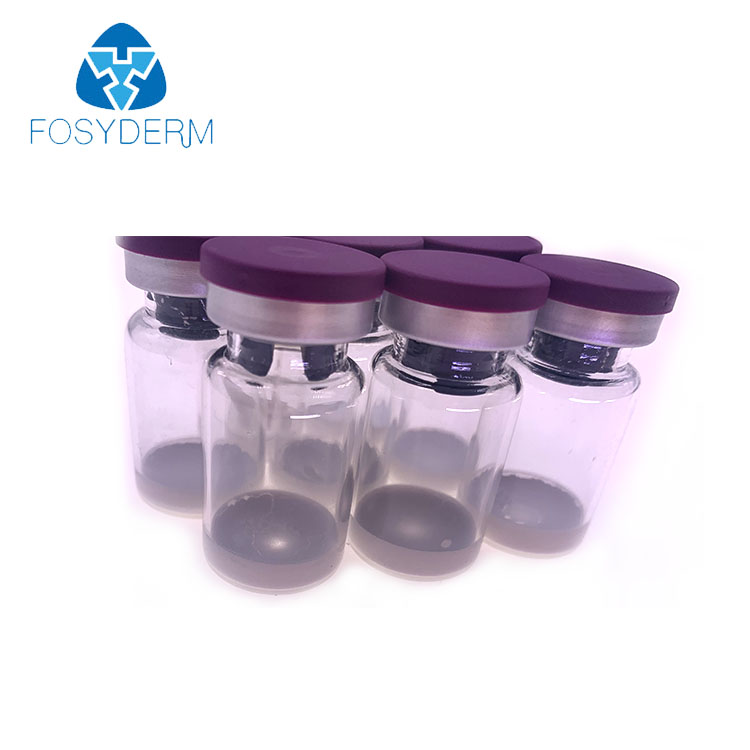 Indication

1. Quickly shape muscles.
2. It can quickly remove wrinkles and smooth the traces of age within one week.
3. Botax injection is painless and non-invasive, and does not require tedious postoperative recovery management.
4. High cost performance, generally suitable for anyone who loves beauty.
5. The soreness is less than powder poison, and the time is shorter.
6. Fixed and non-spreading.
Applicable parts: between eyebrows, corners of eyes, chin, legs, forehead, corners of mouth, shoulders, etc.

Injection process: No need for anesthesia, the treatment time is ten to fifteen minutes, and the recovery time is one to two days.

Maintenance time: about 4-6 months

Not suitable for the crowd: pregnant women, lactating women, people sensitive to BTX toxin, etc.

Postoperative management: Keep your body upright for a period of time immediately after treatment, and avoid lying flat or strenuous exercise.
Advantages:

• Technically straightforward with short procedure time
• Safe and effective, particularly in the upper one-third of the face
• High patient satisfaction.
Please contact me now:
Email: sales04@shinefiller.com
Whatsapp: +8613153138022