Revolax Deep Lidocaine Lip Hyaluronic Acid Dermal Filler For Face Volume
Revolax Deep Information:
Revolax Deep is a cross-linked hyaluronic acid soft tissue filler. By injecting a certain amount of Revolax product into the face, it can remove facial wrinkles and restore a smooth face.
1.Revolax Deep is a biodegradable, high-viscosity, non-animal-derived hyaluronic facial filler. For the removal of deep wrinkles on the face, such as nasolabial folds, and facial modifications such as cheek plump, lip plump and chin plump, a more durable and effective product has been developed. This product is usually injected into the deep layer of the dermis or the middle layer of the subcutaneous tissue.
Use range: facial fine lines, forehead lines, crow's feet, neck wrinkles, injection depth: deep dermis, subcutaneous tissue middle layer capacity: 1.0ml needle size: 27G duration: 12 months storage temperature: 2~25°C shelf life: 24 Monthly packaging: 1 syringe, two 27G needles.
2. Revolax Touch is a biodegradable, non-animal-derived cross-linked hyaluronic acid filler, used to remove facial fine lines, such as crow's feet, eyebrow lines, and neck wrinkles. It can be quickly absorbed by human skin tissues and achieve a very natural and healthy effect at the injection site.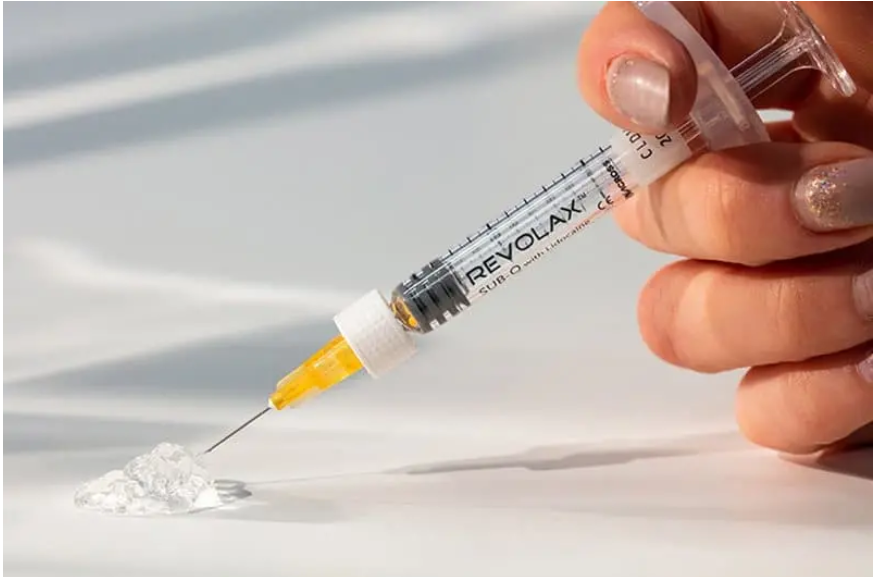 Usage of Revolax Deep:
The primary focus of thick fillers is enhancing the shape of the various facial features of the patient. Revolax Sub-Q is no exception and it can help doctors improve the patient's:
Jawline

Cheek volume

Cheekbones

Chin

Nose (rhinoplasty)