Revolax Deep Injectable Dermal Filler for Lip Volume Korea Hyaluronic Acid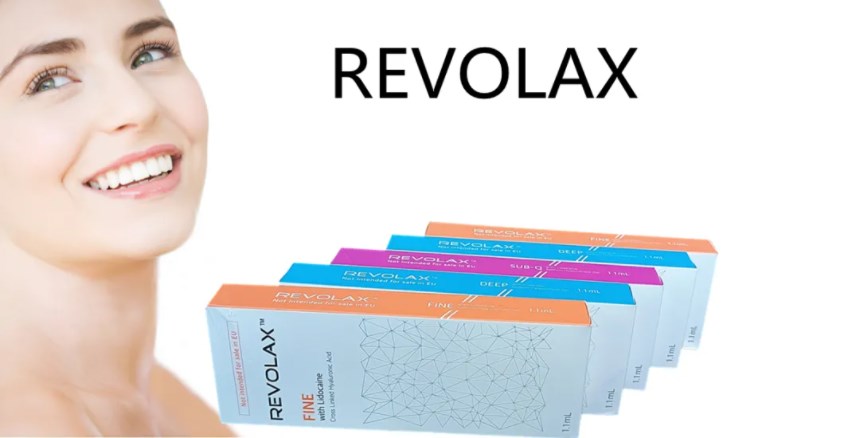 | | |
| --- | --- |
| Brand | Revolax dermal filler with lidociane |
| Content | 24mg/ml |
| Origin | Korea |
| Material | cross linked hyaluronic acid |
| Dose | 1.1ml |
| Storage temperature: | 2~25°C |
| Packaging | One syringe with two needles. |
Revolax Deep is a strong, long-lasting gel used to treat Deep wrinkles and nasolabial folds or enlarged cheeks, chins, and lips.The single-phase hyaluronic acid filler will be injected deep into the dermis or subcutaneous tissue.Revolax Deep is a biodegradable, non-animal,clear cross-linked skin filler with high viscoelasticity.
REVOLAX Deep is the most popular product and is often used for lip enlargement ,cheeks,It is also suitable for moderate wrinkles and facial enlargement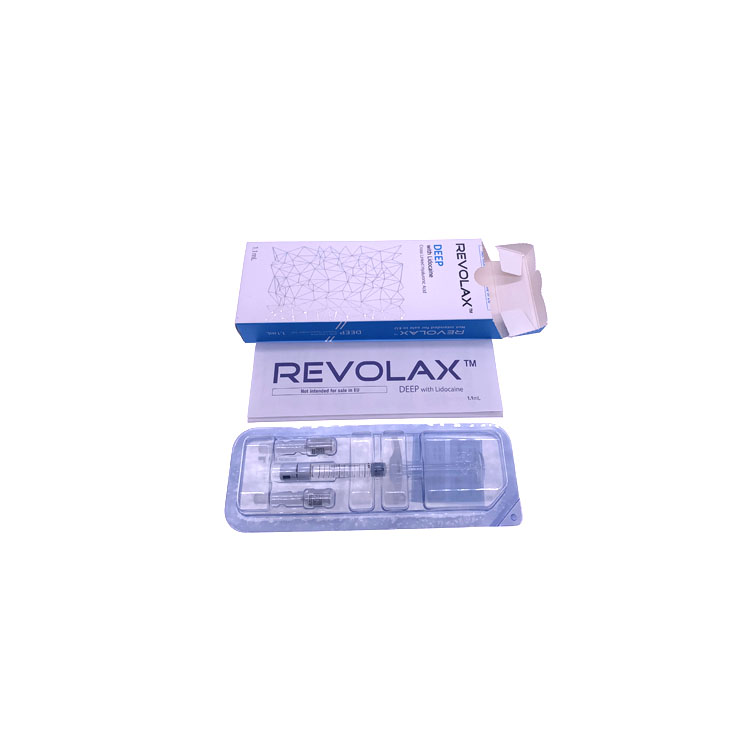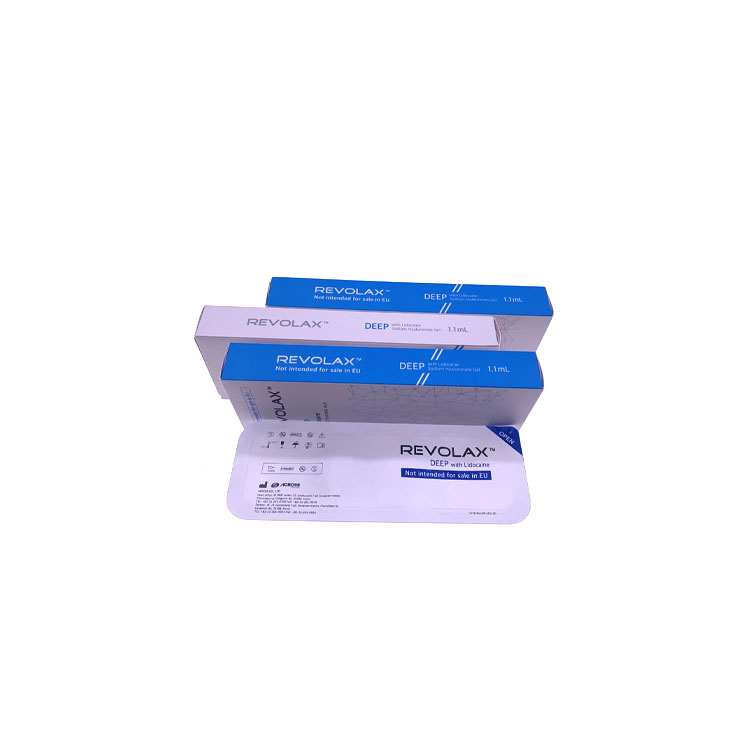 Precautions after hyaluronic acid injection:
Do not touch water 24-48 hours after injection, and do not apply cosmetics on the injection site and surrounding area within 72 hours. Prohibit exposure to high-temperature environments (including saunas or high-energy treatments with laser photonic equipment) within one month.

Do not drink alcohol or eat irritating foods (such as peppers, seafood, etc.) within one week of injection, and avoid exposure to extreme sunlight and other rays.

A cold compress for 10-15 minutes after the injection can reduce possible local redness and shorten the recovery time.

The injection site should be kept still within 48 hours after injection, and frequent facial muscle movements should be avoided to keep the fillings evenly distributed at the injection site.

Appropriate local kneading and shaping according to the doctor's advice within a week.

In order to ensure the postoperative results, please follow the doctor's advice to go to the hospital for follow-up visits on time. In order to make the effect more perfect and lasting, supplemental injections can be made locally as needed.