Revolax 1.1 ml Cross Linked Hyaluronic Acid Dermal Filler Deep HA Filler
What is Revolax Dermal Filler?
REVOLAX is a highly cross-linked hyaluronic acid dermal filler. It is a naturally occurring substance which synchronizes with human skin tissue and produces a natural finish. A further benefit of using REVOLAX is the low phase angle, meaning it will not migrate under the skin. The Revolax range consists of three different viscosities, which are designed to achieve the best results for different areas of the face, Revolax Fine,Revolax Deep and Revolax Sub-Q. The viscosity used is dependent on the areas of treatment and depth of the wrinkles.
REVOLAX Fine has the lowest viscosity of all three formulas and as such can be used to treat fine lines and superficial wrinkles such as crow's feet as well as areas which benefit from a lightweight filler.

Offering a thicker and longer lasting formula, REVOLAX Deep is a popular all-round option. The higher viscosity is perfect for treating more persistent wrinkles and laughter lines. REVOLAX Deep can also be used to add volume to the lips natural structure and lasts up to 18 months.
REVOLAX Sub-Q has the highest complex viscosity and is therefore the thickest of all the fillers within the REVOLAX range. Sub-Q is perfect for severe wrinkles and facial augmentations in areas such as nose, chin and jawline. This highly crosslinked product is for subcutaneous implantation and can last up to 18 months.
Revolax

Fine

Deep

Sub-Q

Composition

24mg/ml

24mg/ml

24mg/ml

Recommended Indications

superficial lines,worry lines,crow's feet,neck wrinkles

Deep Nasolabial folds,face contouring and augmentation

Severely Deep Lines




Nose




Cheeks / Chin Contouring and Augmentation

Injection depth

deep dermis subcutaneous

Deep Subcutaneous

Volume

1.1ml

1.1ml

1.1ml

Needle Size

30G

27G

25G

Duration

6-18months

6-18 months

6-18 months

Shelf Life

24months

24months

24months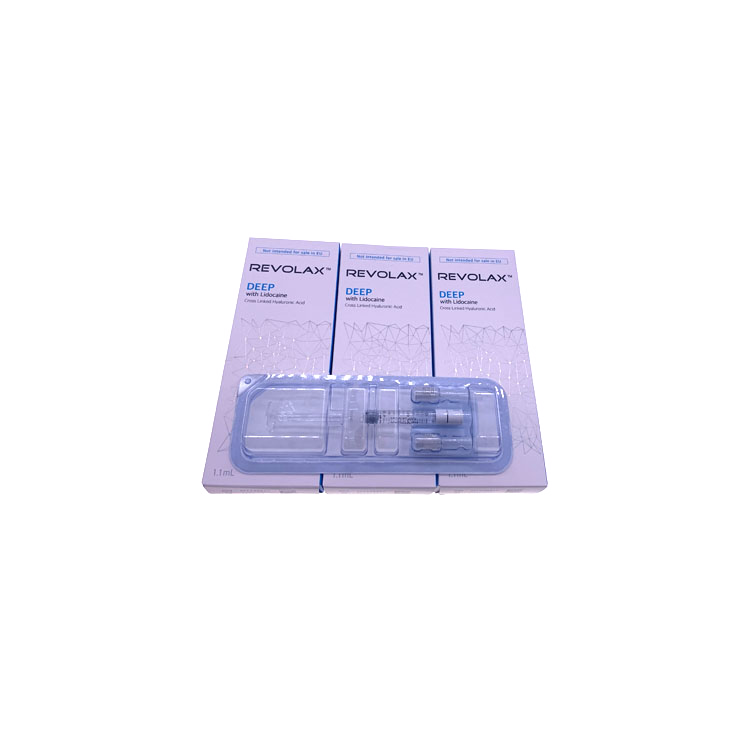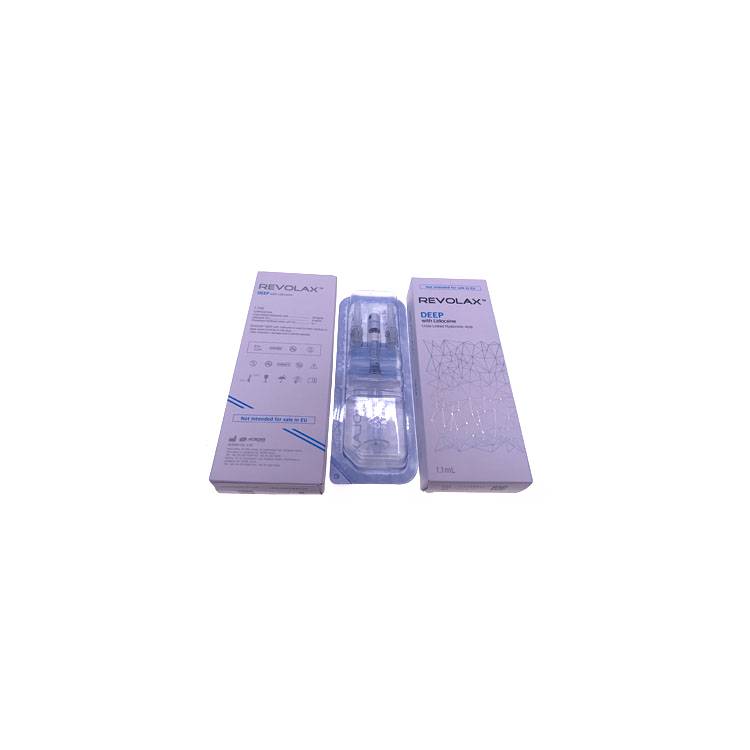 Usage of Revolax Deep :


The primary usage of Revolax Deep is a lip filler. In fact, even though it is a relatively new brand, as compared to other alternative, the HA gel is complete hit on the lip filler market. However, it's usage is extended to:
* Jawline and chin augmentation
* Nose filler
* For removal of marionette and nasolabial folds
* Restoration of cheek volume

The filler has a very high concentration of Hyaluronic Acid – 24mg/ml. Considering how powerful it's effects on the skin are, it is no wonder this is an excellent anti-age product. While using synthetic HA, the substance itself is natural to the human body,with capability of retaining many times it's own weight of water, is completely safe and biodegradeable.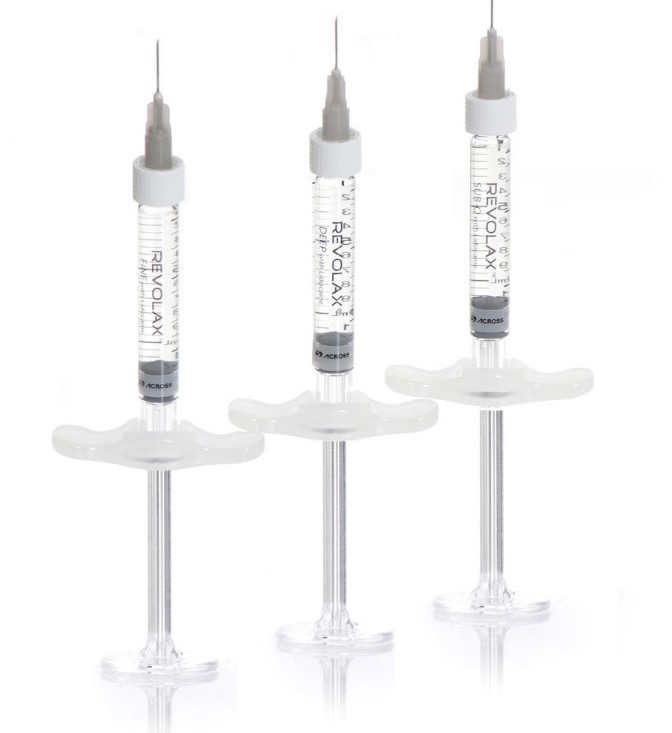 Revolax Dermal Filler Before and After