Fosyderm Fine Lines Injectable Dermal Filler for Eye Contours 1ml

Fosyderm dermal filler is a series of cross-linked hyaluronic acid dermal fillers that are used to treat signs of aging. The products are developed to smooth outlines and wrinkles, shape facial contours and add volume to lips.
Fosyderm hyaluronic acid gel is made from non-animal hyaluronic acid, and its formulation is adapted to treat all types of wrinkles, from finest lines to the deepest wrinkles. it is safe and effective to treat the entire face creating a more beautiful and youthful look.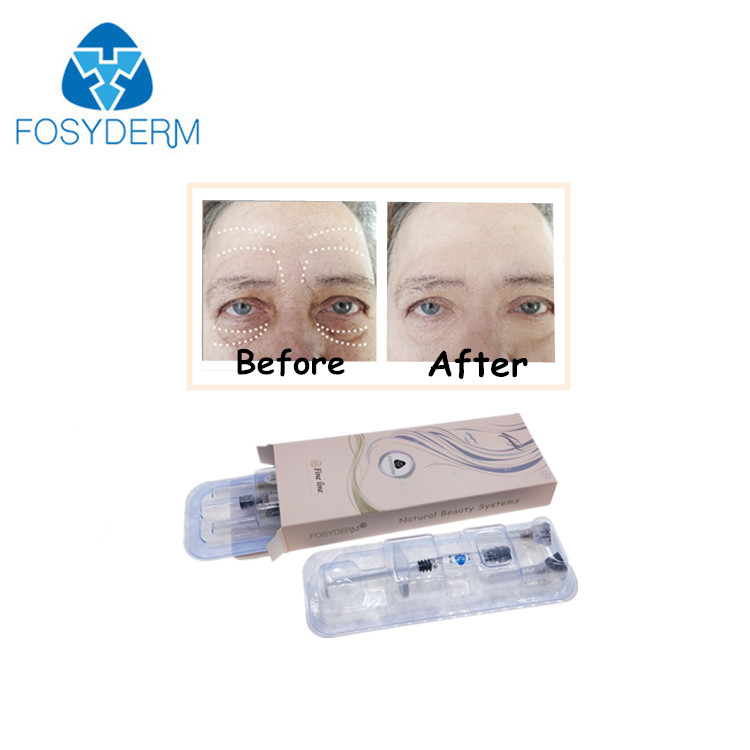 Type

Treatment

Where to inject

Needle size

Particle size

Volume




Lasting time

Material

Fine

Forehead wrinkle

Upper part of demis

30G

0.01-0.15mm

1ml

2ml

10ml

20ml




About 8~12months

cross-linked hy6aluronic acid

Frown lines

Crow's-feet

Lip-prints

Earlobe enlargemen
*The fine lines such as the wrinkles found at the eye contours ("crow's feet") or the peribuccal wrinkles, thanks to the fluid form of hyaluronic acid which is injected into the superficial dermis.
Before and After:

Advantage:
1.Derived from bacterial fermentation .
2.Completely broken down within the skin over a period of months.
3.Injected into the middle and deep layer of the dermis.
4. Multiterm cross-linked technology ensures strong stability of gel
5. Has no risk of bacterial infection and viral diseases as produced by biotechnology
6. Produced in our own factory ensures lower price and high quality.
Package:
0ne syringe and two needles in a PVC blister. One blister and instruction in a retail box.
Out packing specification(1piece): 19*7.7*2.4 cm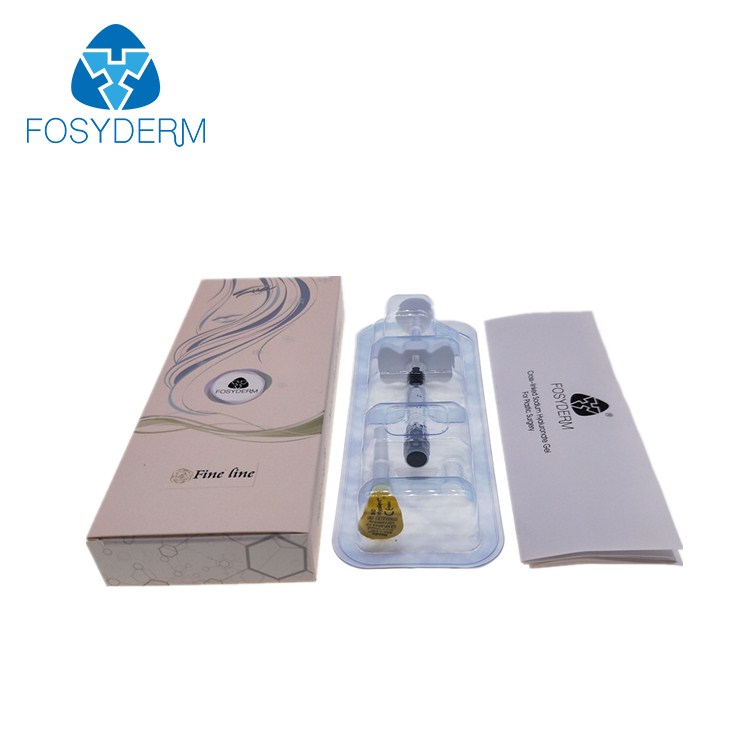 Shipping:
by air, delivery will be made within 2 working days after payment or signed contract.
We usually send products by UPS,EMS or FEDEX.
FAQ:
1.What is Dermal Filler?
Dermal Fillers are made from a substance which occur naturally in human skin - this means they areextremely safe to use and can give fantastic enhancements to lips and facial lines.

2.How long does it last?
It is long lasting, but not permanent. Depending on the product used, the injection area treated and the individual dispositions of your skin, the results can last from 6 months up to 18 months.

3.When will I see results?
You will see results immediately; however, some swelling and redness is not uncommon and, as such, the immediate result should not be regarded as the final result. Best results are seen after 2-3 days.

4.Is there any side effect?
You may experience some discomfort such as temporary tenderness, redness, swelling on the injectedarea. They usually disappear on their own in less than 7 days. You can apply an ice pack for a briefperiod on the injection site to help ease any swelling.