Brief Introduction:
This is a sterile , biodegradable ,viscoelastic, perfectly clear ,colourless , isotoni ,homogenized and monophasic gel implant. Is indicated for the correction of moderate to severe wrinkles .it is also indicated for perioral Wrinkles .lip contour and lip volume increase .it can be used for all areas of the face except he eye contour .it is recommended to inject filler into the mid to deep dermis to achieve a very natural look and long –last correction.

Scope of application:

This product mainly used for minimally invasive orthopedics and soft tissue filling, such as reduces wrinkles, enhance lip, hump nose, breast augmentation, etc.

The appropriate crowd:

18-65 years old healthy old healthy people, except pregnant women and lactating women.

Operating requirements:

1. Only accept specialist physician in medical institutions formally approved by the state.
2 .Different part use different item.
3. In strict accordance with product specification requirements.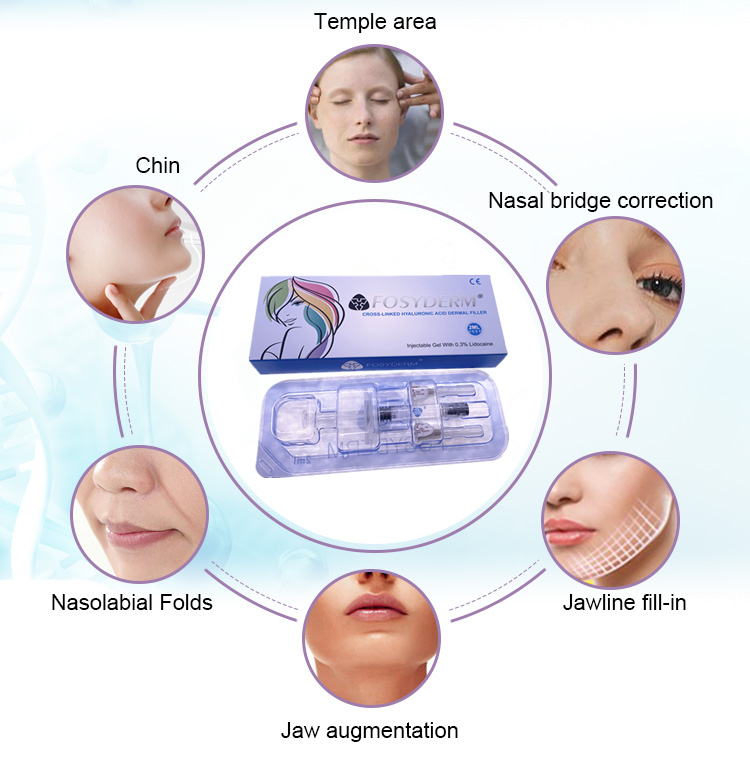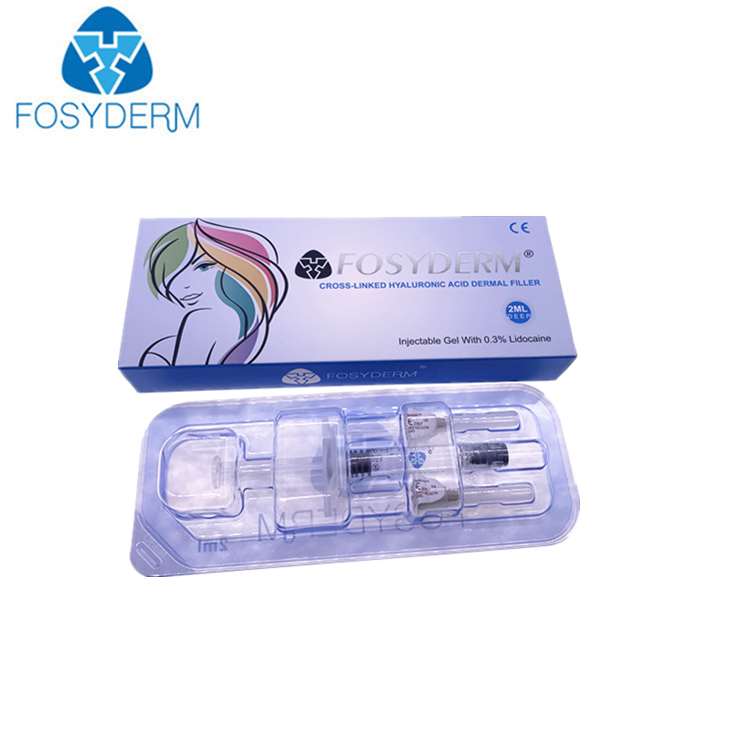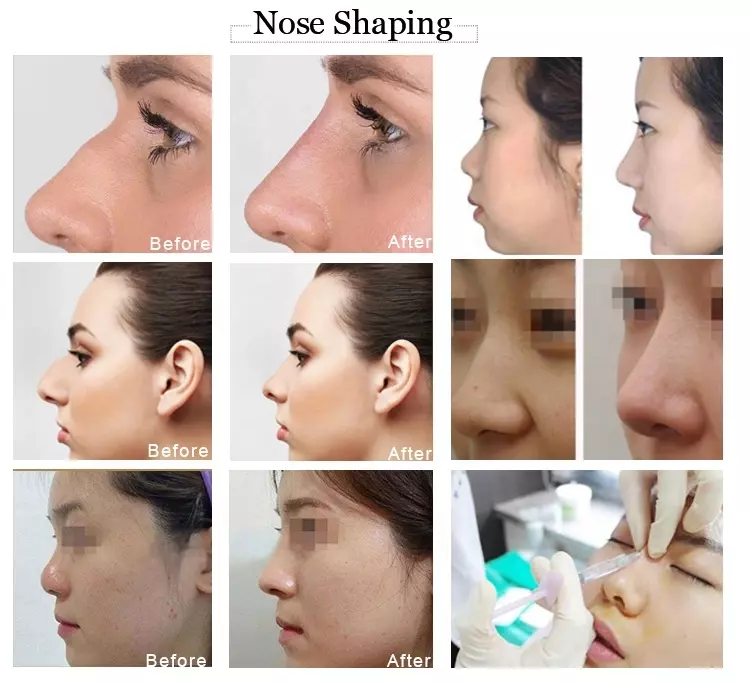 Fosyderm Deep 2ml
Ingredent:Cross-Linked Hyaluronate Acid Gel
HA Concentratian:24mg/ml
Particle Size:0.28-0.5mm
Duration:8-12 months
Function:Fill deeep wrinkles,like nasolabial folds,shape facial contour,chin and cheek augmentation,etc.