CE Injectable Ha Hyaluroinc Acid Lip Fullness Dermal Filler 2ml

Fosyderm dermal filler is a sterile, biodegradable, nonpyrogenic, viscoelastic, clear, colorless, homogenized gel implant. It consists of modified HA produced by bacteria, formulated to a concentration of 24 mg/ml and 0.3% lidociane in a physiologic buffer.
It is available for the correction of wrinkles. It can easily be injected into the skin, are very stable, and ensure a long-lasting cosmetic result. This dermal filler spreads evenly through the skin, creating a smooth transition between treated and non-treated areas. This anti-wrinkle treatment results in a particularly natural, beautiful appearance.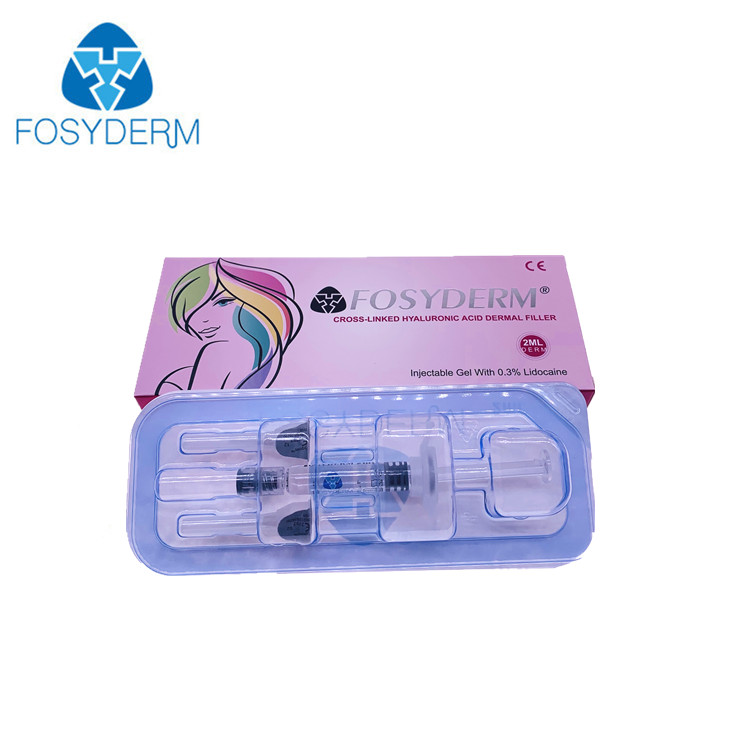 Brand
Fosyderm Dermal Filler
Type
Derm(with lidocaine)

Voiume

2ml

Treatment

Treament of wrinkles and lip enhancement.

Lips: Fullness, pouting and vermilion border


Needle Size

BD 27G

Where to inject
Middle part of dermis


Concentration

24mg/ml

OEM
acceptable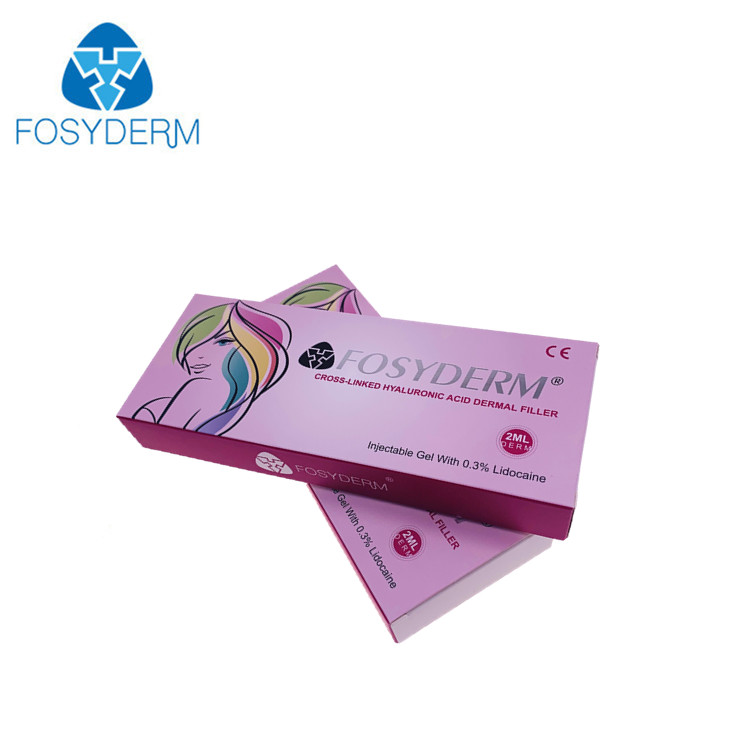 Before and After: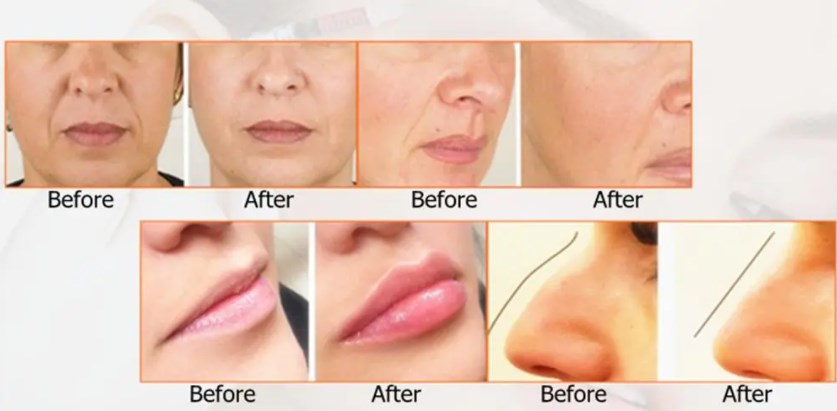 Advantages:
A. Good volume
High viscoelasticity, not easy to shift deformation caused by external force. and strong support, keep good volume.
B. Long duration
The high concentration of 24mg / ml and cross-linked polymer network structure are not easy to be degraded, and can last more than 12 months.
C. With the terminal sterilization, can ensure the sterility of 106 level;
D. Good biocompatibility
Streptococcus fermentation, Non - animal origin , osmotic pressure and pH value close to human body, greatly reducing the probability of swelling.
E. Fosyderm uses single-phase cross-linking technology, is smooth and uniform, no particle foreign body feeling, soft texture.
F. It can effectively reduce the pain caused by injection.
RFQ:
Q: What are the advantages of your Injectable Dermal Filler?
A: 1) Non-animal origion 2) Long duration 3) BD Syringe 4) Biodegradable 5) Cross-Linked
Q: How long is your delivery time?
A: On normal working days, Your order can be shipped within one day after you made the payment. UPS,, Fedex, DHL, TNT or E-package delivery time: 7-12 days from China to other countries around the world.
Q: Do you provide samples?
A: Our MOQ is 1 piece. For your first order, you can order samples for checking quality.
Q: How long does Fosyderm last?
A: One of the greatest advantages of Fosyderm is that the effects are long lasting but not permanant. You are always in control of your looks. Follow-up treatment is usually needed after 12 months.