What should I expect after Juvéderm treatment?
After your treatment, you have no downtime. You can immediately enjoy results of your treatment as you return to your daily activities. You may have redness, bruising, or soreness where Juvéderm was injected. You may also experience minor swelling that should go away within two weeks. You should continue seeing natural-looking results for up to two years. You can repeat your treatment to maintain results or even receive "touch-up" injections every few months. Juvéderm treatments provide subtle, long-lasting results that enhance your natural beauty.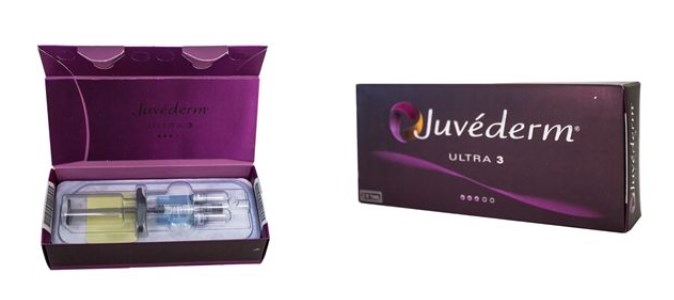 JUVÉDERM ULTRA 3 (2*1ml)Information
Juvederm® Ultra 3 Lidocaine a hyaluronic acid filler with a smooth and long-lasting formulation. Juvederm® Ultra 3 is primarily used to fill moderate to deeper facial wrinkles that occur around the nose and the mouth: nasolabial folds and marionette lines. In addition, Juvederm® Ultra 3 can also be used to enhance lip contour and lip volume. The product contains lidocaine to ensure a more comfortable injection.

The pack consists of:

2 x 1ml syringes

4 x 27G 1/2" needles
Areas: Nasolabial folds, marionette lines, lips
Use for filling moderate to deeper facial wrinkles
Enhance lip contour and volume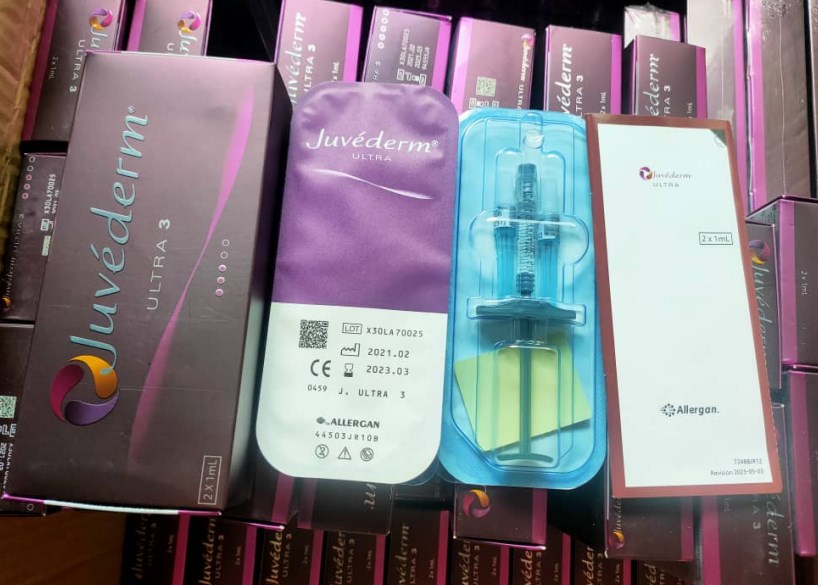 How long does the result last for?

In general, results can last up to 12 months.