Juvederm Ultra 4 Hyaluronic Acid Dermal Filler Information
Juvederm Hyaluronic acid cross-linking utilizes cross-linking of Hylacross patented technology to enhance the high ductility of hyaluronic acid gels, giving hyaluronic acid a fluid, homogeneous, soft, gel-like appearance.
Juvederm and the hyaluronic acid commonly used in the market today, the biggest difference is the structure of hyaluronic acid: Hyaluronic acid is granular, and in the manufacture of different molecular sieve size; hyaluronic acid is a thick fluid, high concentrations. Most physicians who inject believe that compared with two brands of hyaluronic acid, injection of juvederm Hyaluronic acid is better, and the guests have a lower pain, injection into the skin after the touch is relatively soft, and skin tissue easier integration.
Juvederm Ultra 4 Hyaluronic Acid Dermal Filler Packing
2 x 1 ml syringes
4 x 27G 1 / 2 " needles
24 mg / ml hyaluronic acid
0 . 3 % lidocaine

Juvederm Ultra 4 Hyaluronic Acid Dermal Filler Benefit
Areas : Nasolabial folds , cheekbones , and chin
Correct deep facial lines and wrinkles
Enhance volume in cheeks and chin

Juvederm ultra 4 Hyaluronic Acid Dermal Filler Duration
In general , results can last up to 12 months .
Juvederm Ultra 4 Hyaluronic Acid Dermal Filler Specification
| | |
| --- | --- |
| Brand | Juvederm Ultral 4 Hyaluronic Acid Dermal Filler Injections with Lidocaine |
| Material | Cross linked hyaluronic acid ( HA ) |
| Content | 24 mg / ml |
| Shelf Life | 2 years |
| Inject areas | A highly cross - linked robust formulation for volumising and correction of deeper folds and wrinkles , including enhancing volume in the cheeks and chin . Make cheeks and cheekbones look younger and healthier . Increasing fat content in the face following loss of weight which have made cheeks become hollow . It can also be used for lip enhancement |
| Voluma | 2 * 1ml syringes |
| Delivery time | About 7 ~ 15 days |
| How to order | Please send me the email or add my whatsapp , we will contact you later |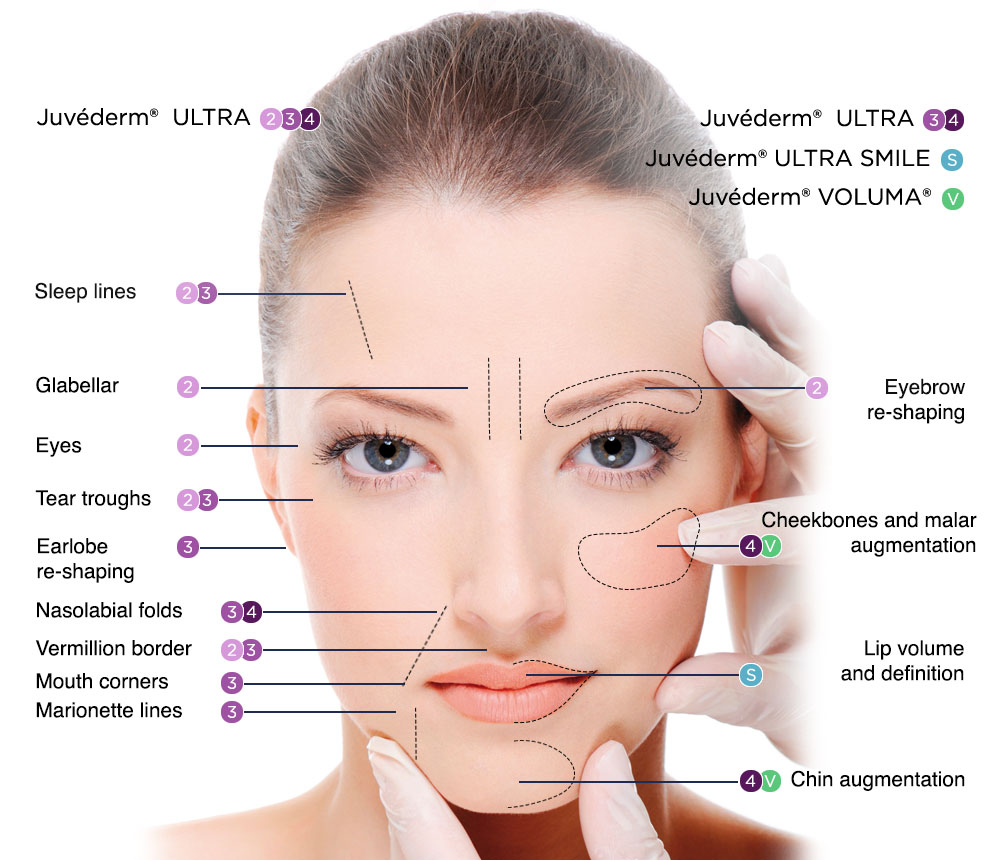 Juvederm Ultra 4 Hyaluronic Acid Dermal Filler Images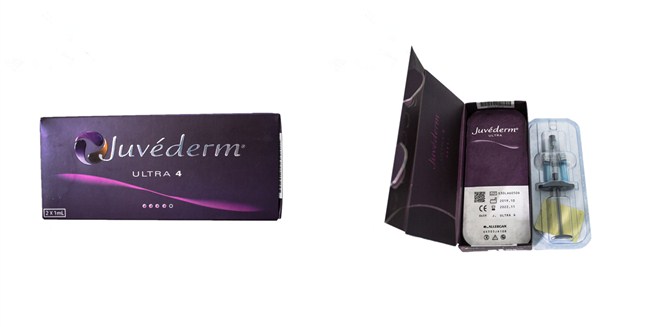 Juvederm Ultra 4 Hyaluronic Acid Dermal Filler Before and After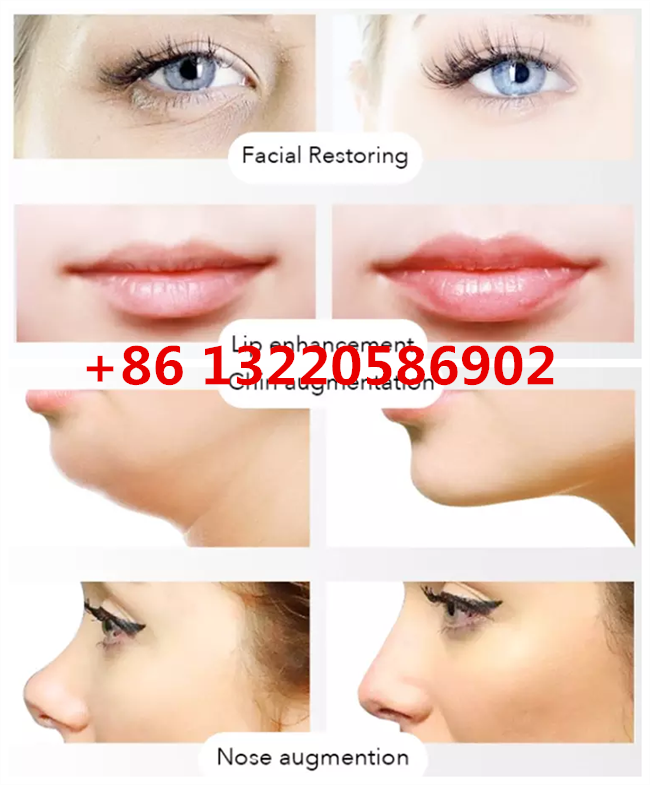 Juvederm Ultra 4 Hyaluronic Acid Dermal Filler Packing