Lip Filler Juvederm Ultra3 Hyaluronic Acid Dermal Filler 2*1ml
Product Description
Juvederm Ultra 3 is a hyaluronic acid filler with a smooth and long-lasting formulation. Juvederm Ultra 3 is primarily used to fill moderate to deeper facial wrinkles that occur around the nose and the mouth: nasolabial folds and marionette lines. In addition, Juvederm Ultra 3 can also be used to enhance lip contour and lip volume. The product contains lidocaine to ensure a more comfortable injection.
The pack consists of:
1 x 1ml syringes
2 x 27G 1/2" needles
Benefits of Juvederm Ultra 3 Lidocaine:
Areas: nasolabial folds, marionette lines, lips
Use for filling moderate to deeper facial wrinkles
Enhance lip contour and volume
How long does the result last for?
In general, results can last up to 12 months.
Correct skin depressions

Replace low levels of Hyaluronic Acid

Improve skin hydration, elasticity and tone

Create a fresh appearance and natural, healthy glow
Administering Juvederm Ultra 3
Packaged as two pre-filled syringes of 1ml.
Juvederm Ultra 3 should be injected into the superficial dermis using a pre-filled syringe and 27G½"needle. One of the following techniques should be used to administer the gel:
Serial punctual injections

Linear retrotracting technique

Anterotracing technique

Cross-hatching technique

Fan distribution technique
Store between 2 – 25℃.
Use Ultra 4 for deeper severe folds and wrinkles.
As a stockist, we do not give advise on treatments.
You are advised to use a medical professional who can administer the treatment for you.
Before&After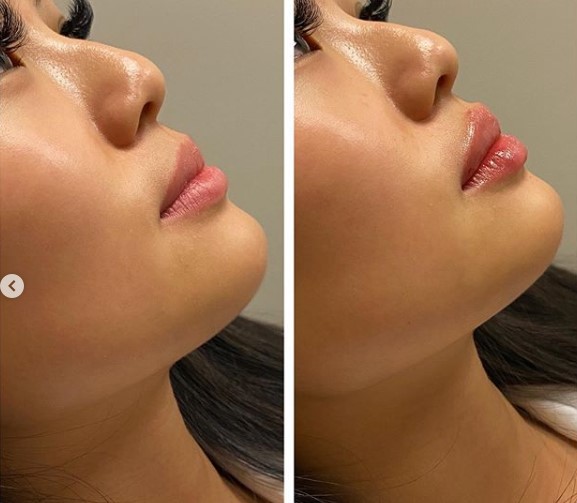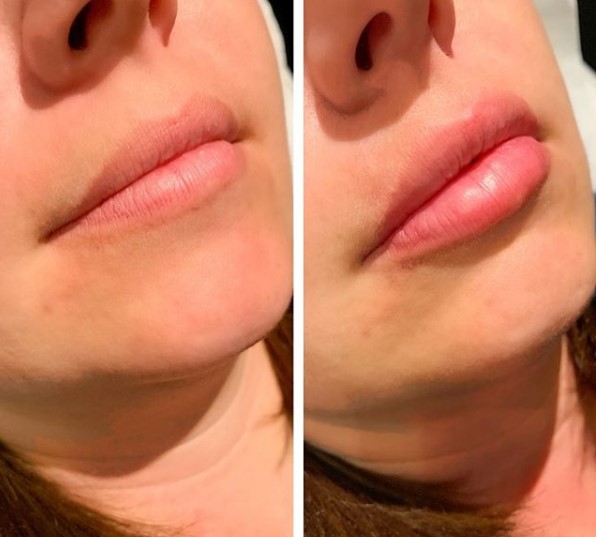 Packing & Delivery
Packing
Two Prefilled Syringes with Four Sterile BD Needles;
Delivery
2-5 days after payment
Detail delivery date according to production season and order quantity;
Fosyderm is a professional company focusing on the development of medical and treating signs of aging.They are composed of cross-linked hyaluronic acid from a non animal-based ha gel. The gal is clear, cre developed to smooth outlines and wrinkle, shape facial contour and add volume to lip.We have Ce Certificate.
Q: What is the MOQ ? Can I mix with different models?
A: MOQ is only one piece! You can mix with different models.

Q: Is the Fosyderm Hyaluronic Acid gel injection safe?
A: There are very few risks linked to the treatment of Fosyderm Hyaluronic Acid gel injection,partly because hyaluronic acid naturally occurs in body and it is broken down by body. None of it remains in skin so that the skin does not suffer any damage.

Q: How long does the effect of hyaluronic acid last?
A:Treatment's effect is different for each person. In a clinical study, the treatment results lasted for 1 year after the first treatment session, for most of the patients,touch-up treatment can maintain the desired effect.

Q : How long will the treatment session take?
A: It is a very quick and easy process to be treated by Fosyderm Hyaluronic Acid gel injection . As no pre-test needed, the treatment can be carried out immediately. A treatment generally takes 30 minutes.

Q: Does Hyaluronic acid injection hurt?
A: Most people find hyaluronic acid gel injection relatively painless. They may prick a little. If you like, a topical anaesthetic can be applied to the area being treated prior to your procedure. When enhancing the lips, local anaesthetic injection is often used.

Q: How long will it take me to receive the goods?
A: About 3-7days
Any questions,please feel free to contact me on WhatsApp:+86-155 5285 6662(Amber)