What is Juvederm?
Juvederm is a family of injectable hyaluronic acid dermal fillers used to provide 9 months to one year of correction for moderate to severe facial wrinkles and folds, such as nasolabial folds (lines from the nose to the corners of the mouth). It is also used for lip augmentation.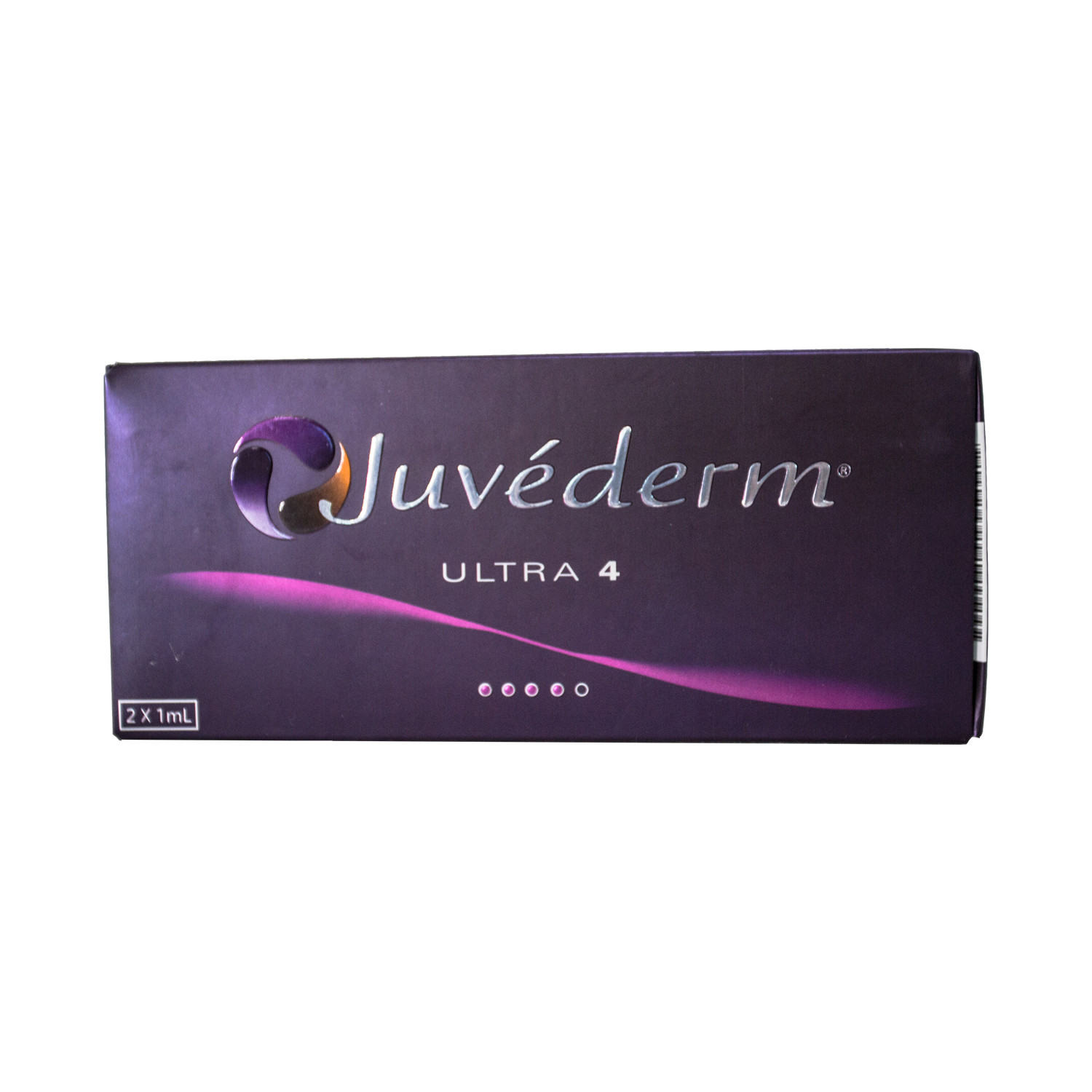 Brand
Juvederm ultra4



Areas


| | | |
| --- | --- | --- |
| Nasolabial folds, cheekbones, and chin | Correct deep facial lines and wrinkles | Enhance volume in cheeks and chin |



Content
24mg/ml
Package
2 x 1ml syringes
Delivery time
About 7~15days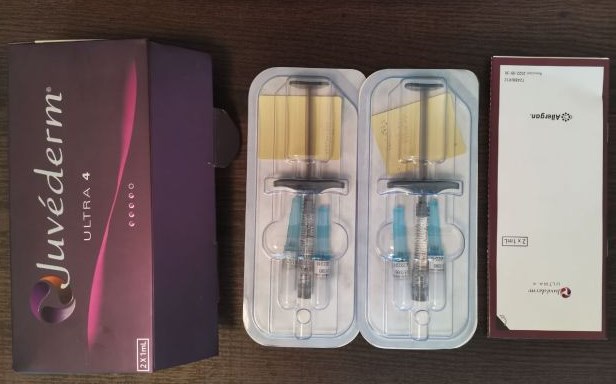 About:
Juvederm is a cosmetic treatment referred to as a filler. It's used to restore facial contours and improve signs of aging.

It's an injectable dermal filler with a base of hyaluronic acid.
It's a treatment that focuses on the face, specifically the cheeks, lips, and around the mouth.
The procedure to inject the product takes 15 to 60 minutes.
Results are often noticeable immediately after a procedure.
Results can last one to two years.
Juvederm products are a smooth consistency gel, compared to some hyaluronic gel products that have a granular consistency. Juvederm products are developed using the Hylacross technology to allow a smoother, malleable gel. Hyaluronic acid is a naturally occurring sugar found in the body. Hyaluronic acid works by holding in water at the injection site and acting as a cushioning agent. It adds temporary volume and a smoother appearance to skin. Most patients need more than one treatment to achieve optimal results.