Fosyderm (DEEP)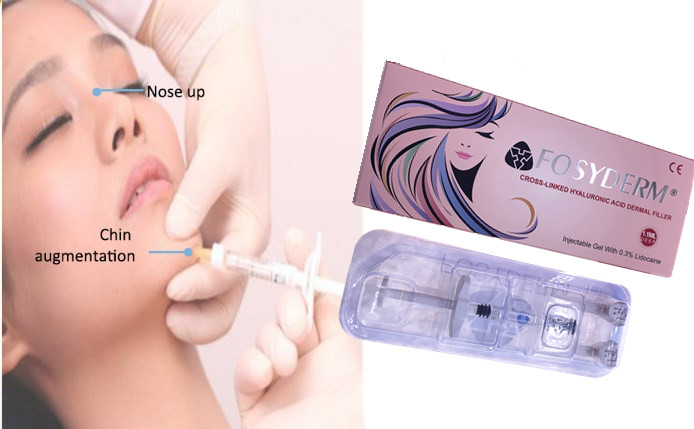 Ingredient: Cross linked hyaluronic acid gel

HA Concentration: 24mg/ml
Particle size: 0.28-0.5mm
Volume: 1ml
Needle: 2X26G
Duration: 6-15 Months
Indication: Deep wrinkle removal, chin and nose contour, face contour, nasolabial, forehead wrinkle.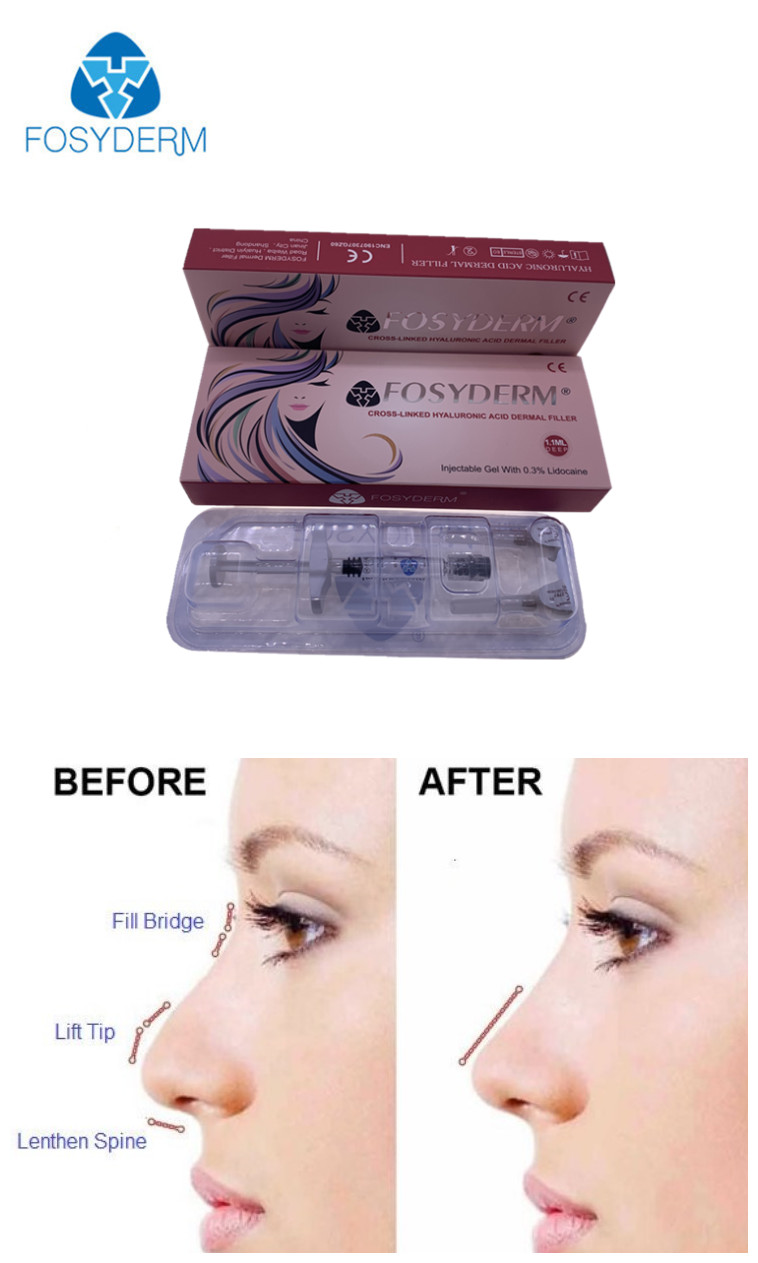 FAQ
1 . Is it safe?
There are very few risks linked to treatment with Fosyderm Dermal Filler, partly because it naturally occurs in body. It is broken down by body. None of it remains in skin and the skin does not suffer any damage.
2 . How long does the effect last?
Treatment results will different for each person. In a clinical study, the treatment results lasted for 8 months up to 15months after the first treatment session for most patients. Touch-up treatments can maintain the desired effect.
3. How long will the treatment session take?
It is a very quick and easy process to be treated by Fosyderm Dermal Filler. As no pro-test needed, the treatment can be carried out immediately. A treatment generally takes 30 minutes.
4 . Does the injection hurt?
Most people find the injections relatively painless. They may prick a little. If you like, a topical anaesthetic can be applied to the area being treated prior to your procedure. When enhancing the lips, local anaesthetic injection is often used.
5 . Are there side effects associated with Fosyderm Dermal Filler treatment?
Minor complications can occur, but they are generally light and easy to manage. Fosyderm Dermal Filler side effects include minor swelling, redness, and perhaps some mild discomfort at the injection sites.Inflammatory reactions may last for up to weeks in rare cases.