Hyaluronic Acid Dermal Filler Description
✔ Fosyderm is a non-animal crosslinked HA soft tissue filler. Fosyderm works by adding volume to facial tissue, thus improving wrinkles and folds and restoring a smooth appearance to the face. Fosyderm uses only the highest purity of HA through bio-fermentative origin.

✔ High Purity HA
Fosyderm uses non-animal based HA with high purity and is a completely natural substance optimized to synchronise with human skin tissue.

✔ Unique Cross-linked HA Technology
Fosyderm has a unique cross linking technology that does not need free HA to adjust the physical property of its gel formula.
✔ High Visco-elasticity
It's one of Fosyderm stand-out properties. This malleable consistency creates immediate and long lasting volume and also allows the product to break down evenly with a natural finish.


✔ Highly Consistent Mono-phasic Structure
Fosyderm is comprised of a regular and dense monophasic structure, which makes the gel product stable and consistent. The consistency of the pattern allows for naturally harmonized volume, smooth injection and promotes a stronger support system within the skins structure.


✔ Low Phase Angle%
Fosyderm has a low percentage of product migration, meaning that once injected, the product is more likely to stay close to the injection site with accuracy.
| | |
| --- | --- |
| | Hyaluronic Acid Dermal Filler nose up |
| | Cross linked Hyaluronic Acid |
| | |
| | |
| | Anti aging FaceLift face contour body contour |
| | |
| | |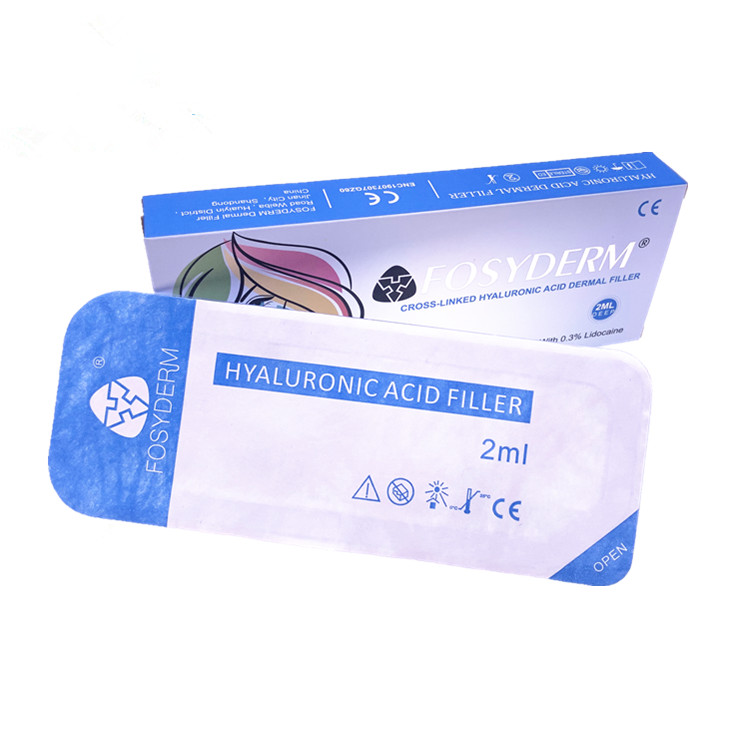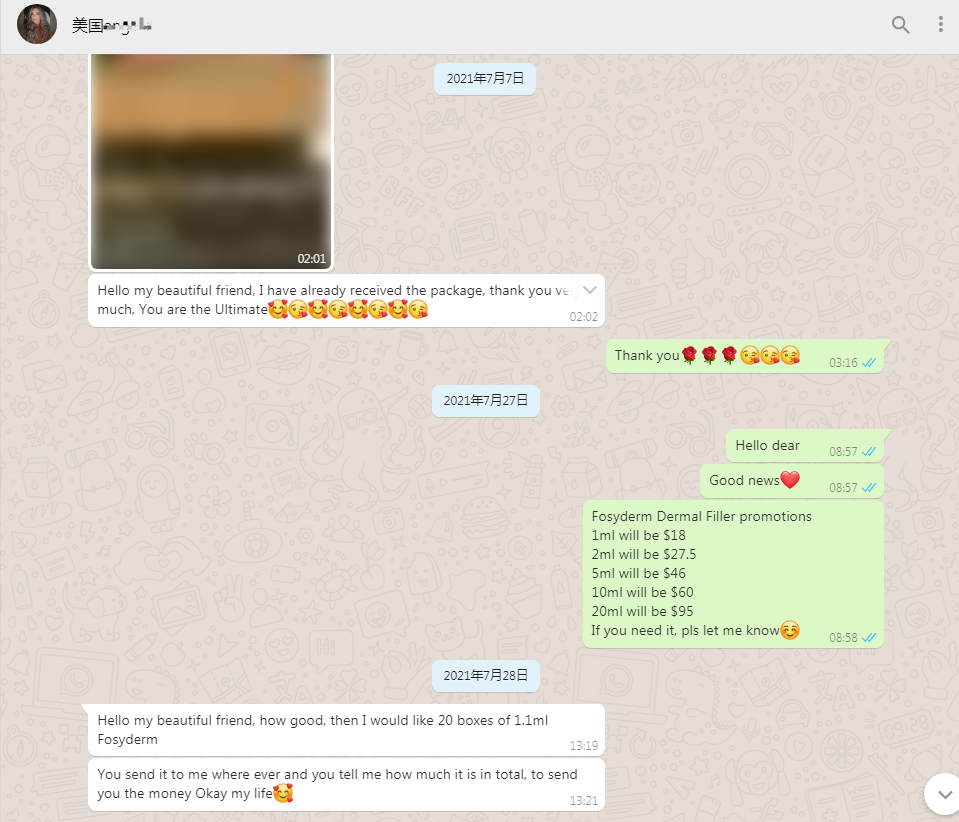 Hyaluronic Acid Dermal Filler Accept OEM
★ 1 Inquiry: Small quantity test order accepted. Contact us for more products details inforamtion.
★ 2 Design:We can help you design exquisite product packaging for free, until you are satisfied.
★ 3 Sample Making: We will make sample and send to your country.
★ 4 Production: After confirming the packaging samples and product quantity specifications, we will start mass production.
★ 5 Delivery: We will arrange delivery immediately within 3 working days after receiving the final payment and confirming address.