Unlike other injectables that fill wrinkles, Sculptra is made from a poly-L-lactic acid that stimulates the body's natural production of collagen over time. The treatment typically involves three injection sessions over the course of three to four months, and results can last for up to two years. As the Sculptra gradually dissolves, your own collagen fills its place. last around two years, but your stimulated collagen can last much longer once generated. Sculptra provides a natural look that is longer lasting than any dermal filler.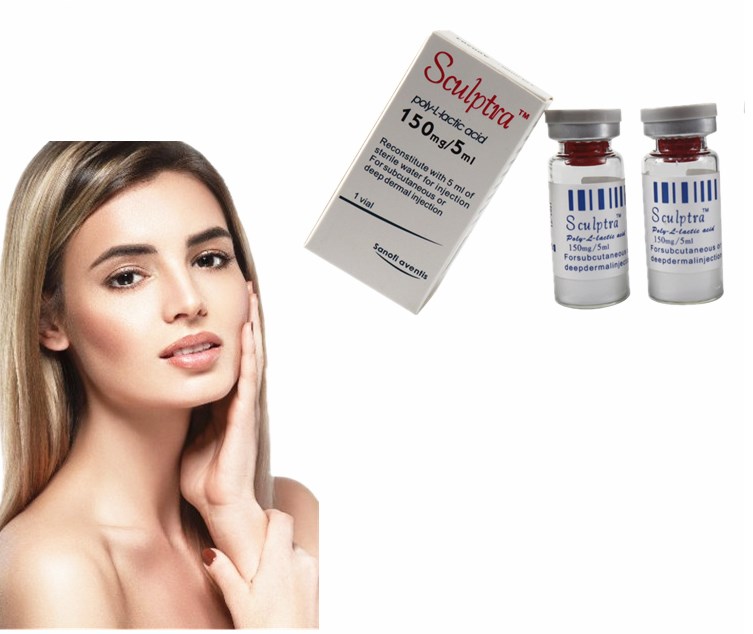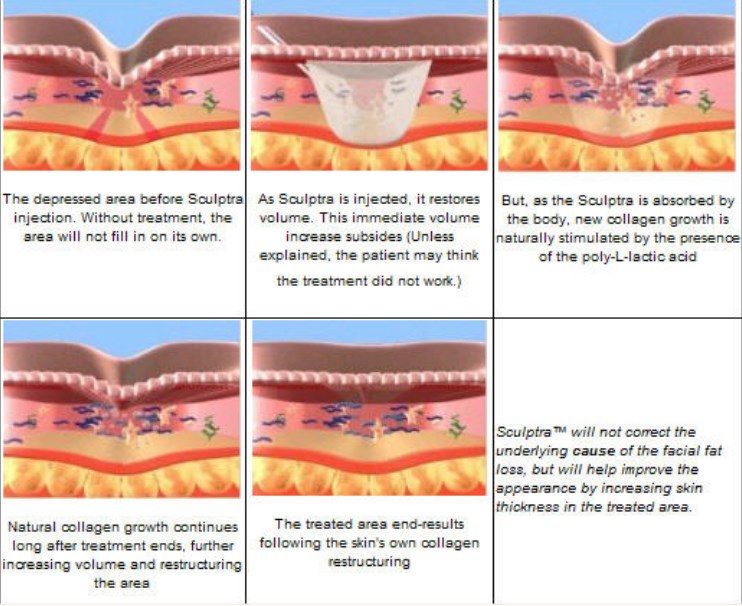 How Sculptra Works:
The micro-particles of Poly-L-lactic acid in Sculptra is mixed with sterile water and then injected. It is then deposited under the skin, after which Sculptra breaks down and stimulates collagen production. The drug works by raising the volume of the depressed areas in the face gradually over a period of time. After 2 or 3 treatments that are separated by intervals of 4 or 6 weeks, patients will notice a natural and youthful difference in there skin.. The effects of Sculptra can last for as long as 2 years.
Composition:
Sculptra contains Poly-L-lactic acid micro-particles, carboxymethylcellulose, sterile water for the injection, and non-pyrogenic mannitol.Sculptra is an enduring treatment approved by the for restoration and/or correction of the signs of facial fat loss, or lipoatrophy.RESTORING NATURAL COLLAGEN PRODUCING BEAUTIFUL RESULTS
Sculptra Aesthetic is a revolutionary injection offering progressive results that are noticeable immediately. Collagen levels are increased within the body to restore their natural function. Collagen is a type of fat which can be lost overtime resulting in saggy skin lacking firmness. This treatment creates the opposite effect and reverses any loss by restoring it.