The Sculptra treatment is an innovative using of poly-L-lactic acid, which has been already using in medicine since 30 years. Aesthetic cosmetology had started to use this acid also for rejuvenating and it becomes a bestseller within such treatments.
Poly-L-lactic acid that is using in the treatment is completely safe for the body and also fully biodegraded. The Sculptra treatment may help to reduce wrinkles and unaesthetic folds and also correct face contour.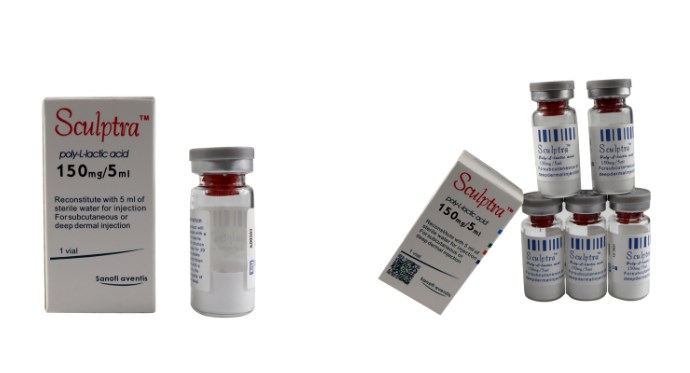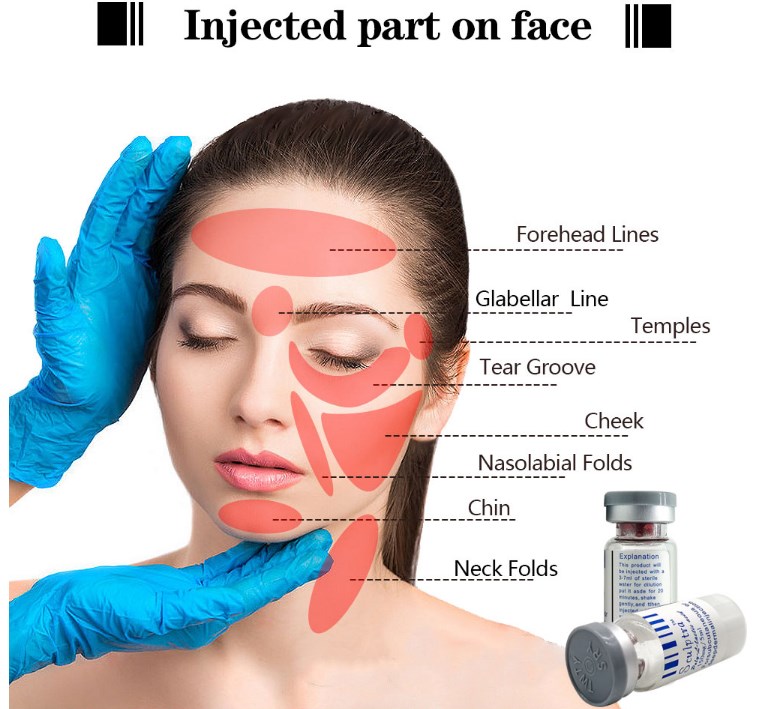 Sculptra injection is from deep to subcutaneous layer, suitable for:
-Decrease nasolabial pattern (tiger pattern)
-Fully sunken frontal side
-Tighten the parotid gland
-Any position that needs to be filled
Benefits of Sculptra:
Very natural and long lasting results,
Restore fullness and lost volume to entire of your face,
Fill in hollows under your eyes, your temples, cheeks, jawline and chin making you look and feel younger,
Smooth out wrinkles around the mouth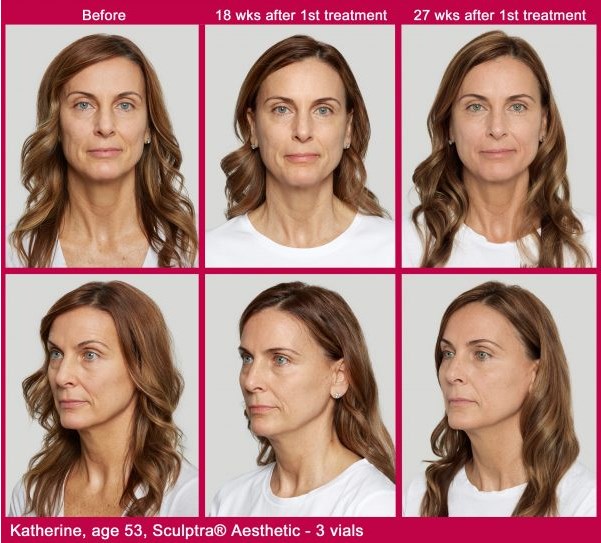 How Sculptra Works:
The micro-particles of Poly-L-lactic acid in Sculptra is mixed with sterile water and then injected. It is then deposited under the skin, after which Sculptra breaks down and stimulates collagen production. The drug works by raising the volume of the depressed areas in the face gradually over a period of time. After 2 or 3 treatments that are separated by intervals of 4 or 6 weeks, patients will notice a natural and youthful difference in there skin.. The effects of Sculptra can last for as long as 2 years.
Composition:
Sculptra contains Poly-L-lactic acid micro-particles, carboxymethylcellulose, sterile water for the injection, and non-pyrogenic mannitol.Sculptra is an enduring treatment approved by the for restoration and/or correction of the signs of facial fat loss, or lipoatrophy.RESTORING NATURAL COLLAGEN PRODUCING BEAUTIFUL RESULTS Sculptra Aesthetic is a revolutionary injection offering progressive results that are noticeable immediately. Collagen levels are increased within the body to restore their natural function. Collagen is a type of fat which can be lost overtime resulting in saggy skin lacking firmness. This treatment creates the opposite effect and reverses any loss by restoring it.