Lyft Lidocaine 1ml Lip Enargement Injection Hyaluronic Acid Dermal Filler
How does Lyft Lidocaine work?
Lyft Lidocaine contains the active ingredient cross linked, non- animal based Butanediol Diglycidyl Ether (BDDE).
Optimal Balance Technology™ allows these dermal fillers to integrate smoothly into the skin, giving a higher acceptance rate by the patient's skin. OBT ensures an optimal balance between the level of cross-linking and gel calibration that exists due to an equilibrium concentration of hyaluronic acid
Individual's self esteem and confidence are increased as a result of lines and wrinkles instantly being smoothed away.
Just like , Lyft Lidocaine adds volume and fullness to the skin to correct moderate to severe facial wrinkles and folds, such as the lines from your nose to the corners of your mouth (nasolabial folds).Like , Perlane is a clear gel formulation of hyaluronic acid that is specifically formulated to add volume like your body's own hyaluronic acid.What makes Perlane different is the average size of the particles and the depth of injection. On average, the gel particles in Perlane are larger than those in , which makes Perlane a good choice for wrinkles that benefit from a deeper injection into the skin.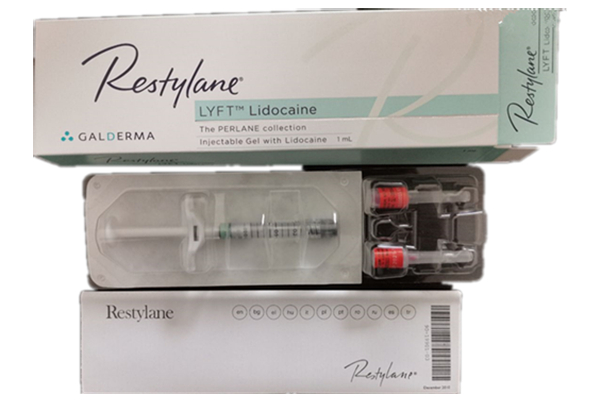 What are the benefits of Lyft Lidocaine?
Injected into the mid-deep layer of the skin dermis, Lyft Lidocaine can be used to reduce the following:
Before & After
Packing & Delivery
Packing

1 Prefilled Syringes with 2 Sterile BD Needles

Delivery

2-5 days after payment

Detail delivery date according to production season and order quantity