Restylane Lidocaine 1ml Fine Lines HA Dermal Filler Facial Beauty Hyaluronic Acid With Lidociane 1ml
How does

Restylane Lidocaine 1 ml
work?
Restylane Lidocaine 1 ml is used to reduce fine lines or moderate wrinkles and the restore facial volumes. The factory has developed this product with the NASHA patented technology to provide a solution for a moderate volumising effect.
This gel is made exclusively from hyaluronic acid of plant origin. Once purified, this gel goes through the unique cross-linking process.
This product contains 0.3% lidocaine, a local anaesthetic which gives both the client and practitioner a greater comfort during the session.
What are the benefits of Lyft Lidocaine?
This product can be used on the following areas:
The nasolabial folds

Marionette lines

Dark circles
This gel must be injected into a medium derme to supra periosteum. The texture of the gel is firm thus giving a natural and long-lasting volumising effect. RESTYLANE contains an innovative hyaluronic acid which significantly increases the volume of soft tissues to smooth out wrinkles.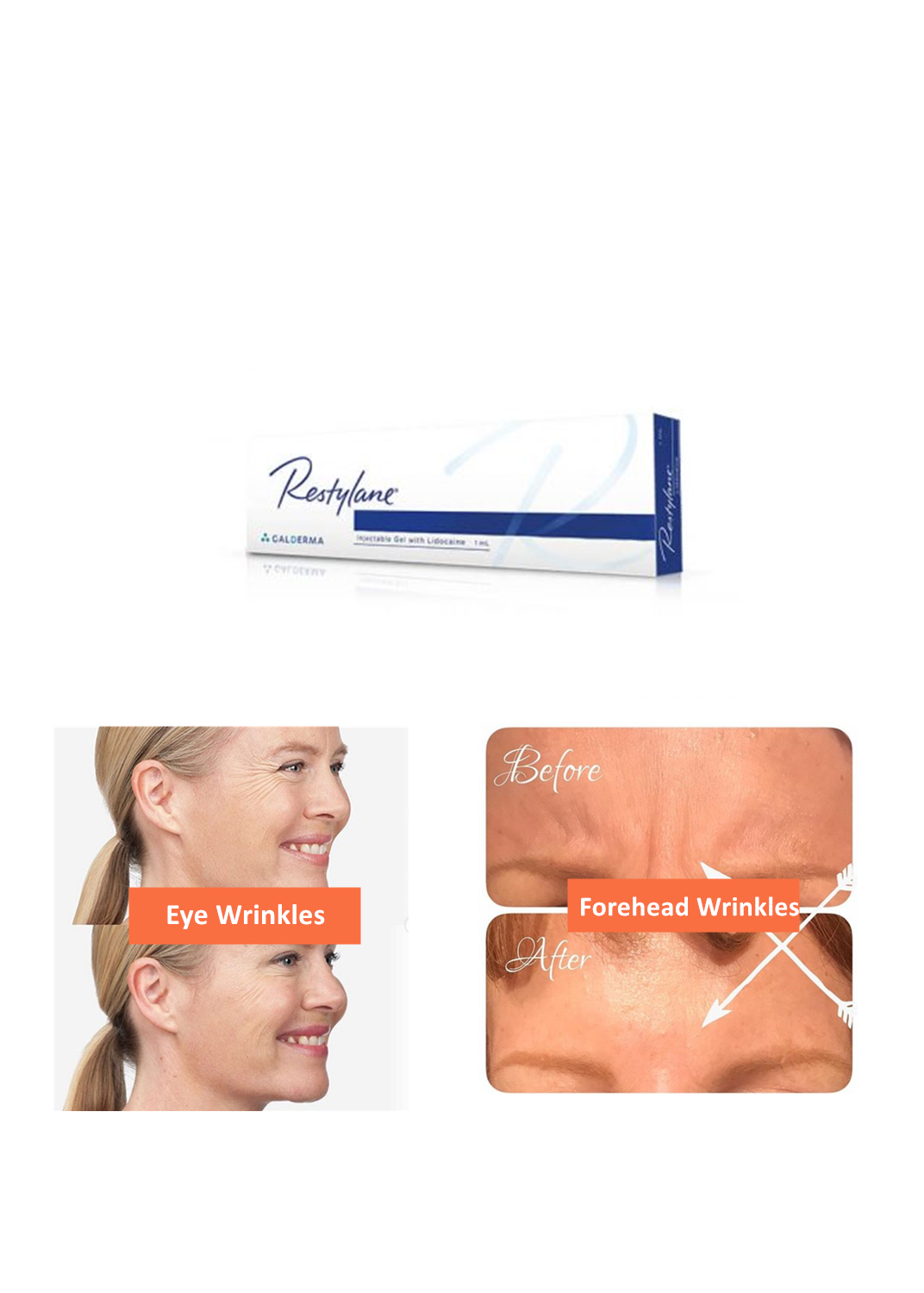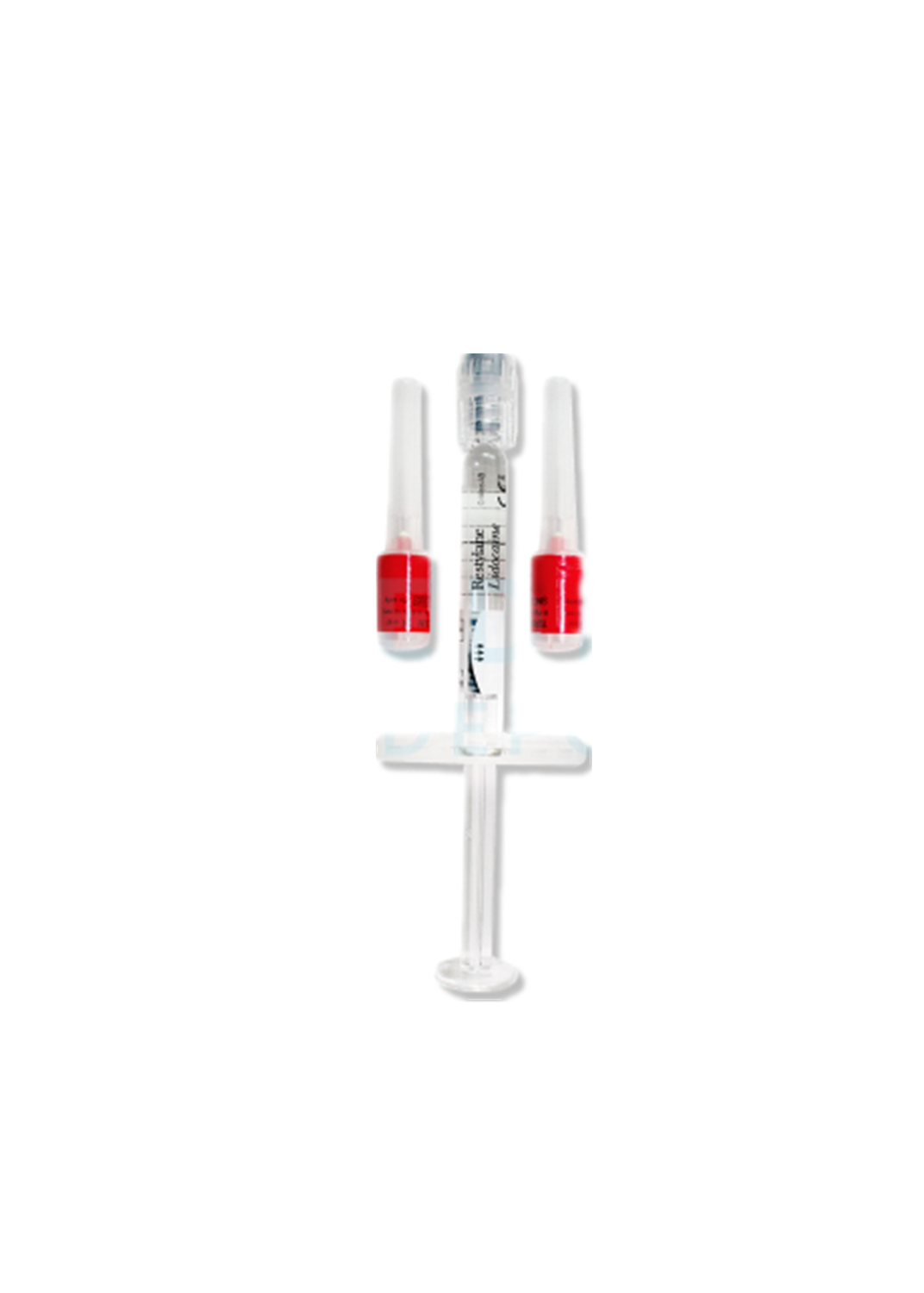 Contraindications:
Hypersensitivity to any of the ingredients contained in the product

Pregnant or breastfeeding women

Minors

Do not inject into areas with skin problems of an infectious or inflammatory nature.

Avoid areas already treated with a permanent and/or semi-permanent filler.
Results
After treatment, patients usually notice:
Increase in lip volume

A beautified mouth (through filling and hydration of the perioral area)

Reduction or even complete disappearance of moderate wrinkles

A more supple skin thanks to a deep hydration
The estimated duration of the results is of 9 months on average